News Updates: The Indoor Track - Texas
TTFCA TEAMS UP TO BRING THE INDOOR TRACK AND FIELD CENTER TO NORTH TEXAS
---
For Immediate Release: August 27, 2021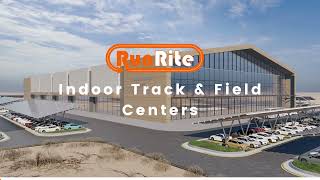 Dallas, TX: RunRite Track and Field announced today a commitment to bring a major indoor track and field arena to Texas in partnership with The Texas Track and Field Coaches Association. The Indoor Track, a 200,000 square foot arena and sports complex dedicated 100% to track and field will be located in north Texas.
The Indoor Track will feature a 200 Meter banked competition track, a 3 lane indoor 400 Meter warm up track, a 10,000 square foot strength training and recovery area, seating for over 4,500 spectators, and more. An outdoor training area will also be integrated in the plans for the company's Texas location. The Indoor Track will also provide continuing education and training programs for athletes and coaches. The two companies will have offices and a space dedicated to the heroes of The Texas Track and Field Hall of Fame. "When you think of track and field, Texas is the first state that comes to mind," said Zig Ziegler, Managing Partner of The Indoor Track. "For decades, some of the greatest performances in many events in our sport have come from athletes in and from the great state. We are excited to team up with the Texas Track and Field Coaches Association to bring The Indoor Track as well as our technology and programs to the north Texas area."
The Texas Track and Field Coaches Association has positioned itself as "The Voice of Track and Field Coaches." Through its partnership with RunRite, that voice has spoken loudly on behalf of athletes and coaches in the state. "The Texas Track and Field Coaches Association is honored and excited to work with RunRite in its efforts to expand year-round access to track & field training, competition, and innovation in Texas," stated Stuart Kantor, Executive Director of the Texas Track and Field Coaches Association when asked about the partnership's commitment. ​ "The opportunity to assist RunRite in bringing a state-of-the-art 200,000-square foot track and field facility to north Texas is a dream come true," Kantor added. "Already a premiere state for high school and youth track & field, this relationship will not only enhance Texas coaches' ability to train athletes, but also showcase our never-ending talent in meets year-round. With only three in the state already, the addition of a fourth indoor track & field facility in Texas poses unparalleled potential for our coaches, athletes, and fans."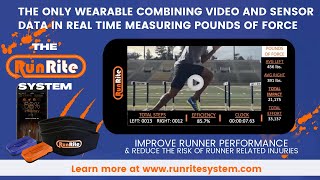 The Indoor Track will also feature wearable technology designed to assist coaches in improving individual track and field performances while reducing their risk of injury.
"Track and Field is not a simple sport,'' said Ziegler. "Through our technology and research we have seen how much time and distance is lost on many performances even with quality coaching. Track and field coaches have worked hard for years and achieved great success in spite of a lack of funding, long hours, and very little respect. Our sport impacts every other sport. And it's time for track and field athletes and coaches to have access to facilities, programs, salaries, technology, and opportunities similar to other sports!" In addition to our indoor track and field arena RunRite is also committed to opening approximately 30 of its RunRite Runner Transformation Studios around the state of Texas to assist athletes and coaches in breaking personal records and staying healthy for the sport. The company has hired several brokers actively seeking a 12 to 15 acre site for its indoor track and field arena in the Collin County area. For more information about The Indoor Track-Texas opportunities ontact: The Texas Track and Field Coaches Association Stuart Kantor, Executive Director www.ttfca.org The Indoor Track Zig Ziegler, Managing Partner www.runritetrackandfield.com ​ ​
---
THE INDOOR TRACK TO HOST ORIENTATIONS ABOUT ITS CENTERS
---
For Immediate Release: September 20, 2021 Dallas, TX: The Indoor Track has scheduled a series of events titled An Introduction to The Indoor Track aimed at answering questions surrounding its upcoming locations in Texas! The events, led by founder and Managing Partner Zig Ziegler, give the company several opportunities to shed light on the project's features, construction timeline, anticipated opening, events, and more. The first event for the Texas location will be held on Tuesday September 28, 2021 at 7:00 PM Central Standard time! Monthly event will be held until the doors open in the 3rd quarter of 2022. Orientations for parents will be held monthly beginning October 13, 2021 If you are... --a private running or track and field coach who works with athletes in Texas or the surrounding states, --a high school, middle school, or collegiate track and field coach the director of a club team Or if you are just looking for more information about what it takes for your athlete(s) to compete in North Texas newest indoor track and field arena during one of our indoor seasons or an individual meet... THIS IS THE EVENT FOR YOU! To reserve a spot in this event, click here to contact us!
---
---